Everything You Need To Know About Renters Insurance for Roommates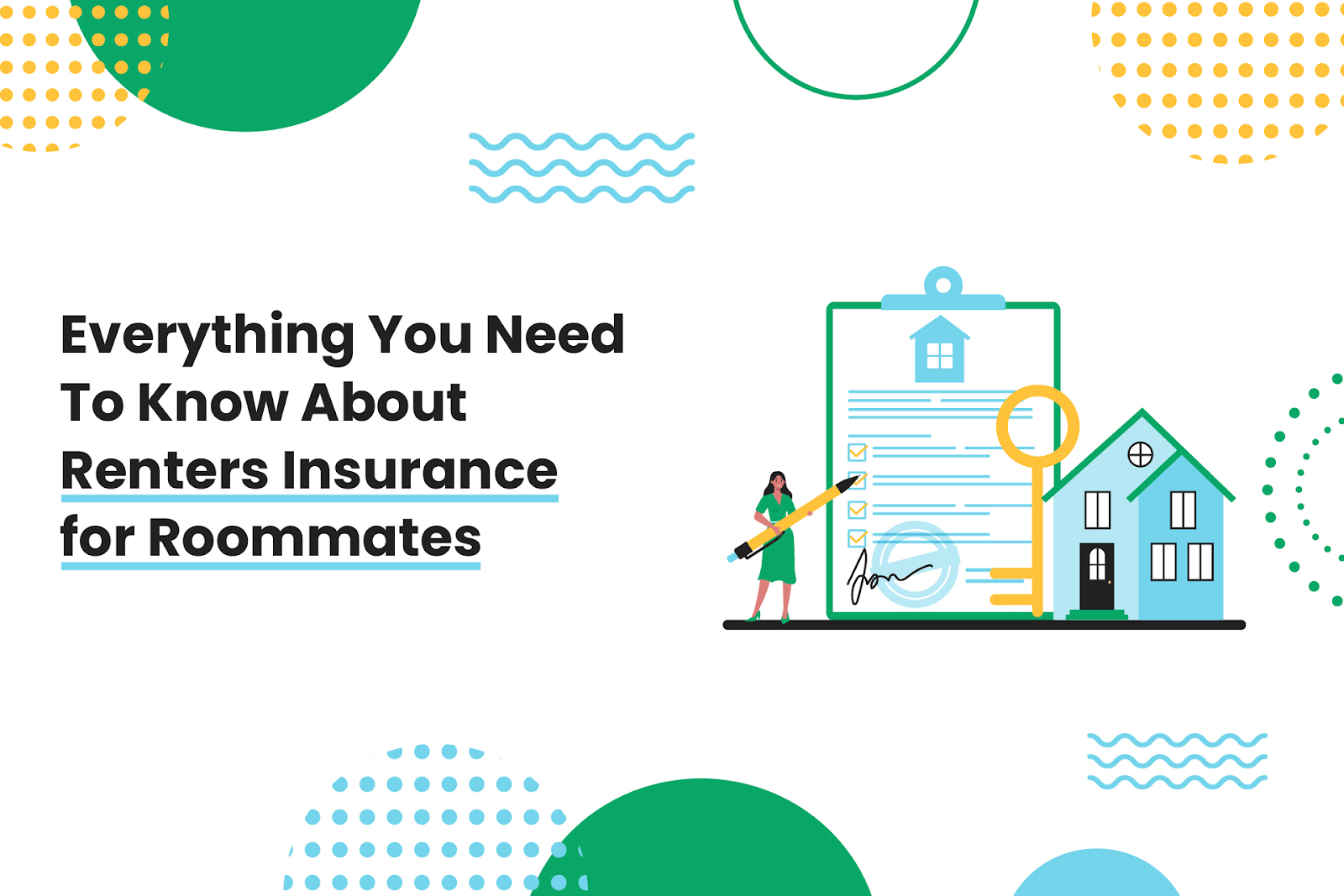 Renters in the United States are facing rising rent, high inflation rates, and a lack of rental inventory. Put that together with the absence of rent control in many cities, and it's easy to see why people of all ages are considering entering into roommate agreements — even if they've lived on their own for decades.
And yes, even in areas like California that have rent control laws, renters are feeling the squeeze. Landlords in most California cities are allowed to increase rent by as much as 10%. Add that increase to 2021's 9% allowable rent increase, and you can understand why many renters are struggling to scrape by.
If you're considering moving in with a roommate to save money, you're definitely not alone. But how do you protect yourself financially if you enter a lease agreement with a roommate?
Here's what we'll cover:
Can You Share Renters Insurance With a Roommate?
Does Your Renters Insurance Policy Cover My Roommate's Stuff?
What Does It Mean To Share a Renters Insurance Policy With Someone?
What It Means When Everyone Has Their Own Insurance Policy
How To Encourage Your Roomies To Get Covered
Final Thoughts: What You Need To Know About Renters Insurance for Roommates
Can You Share Renters Insurance With a Roommate?
At Goodcover, we don't allow our Members to share their renters' insurance cover with a roommate. The reason is that everyone's stuff doesn't have the same value. So if your roommate has thrift-shop furniture while you have authentic modern furniture, splitting a policy 50/50 isn't practical.

Will you purchase a higher insurance premium to protect your more expensive furniture (which will cost your roommate more)? Or, will you go for lower liability coverage to cover your roommate's furniture and risk the extra out-of-pocket cost should your furniture get damaged?

Similarly, if your roommate's stuff is more expensive, splitting your renters' insurance policy to cover their more costly belongings doesn't look like an even split.

Having a shared policy can also complicate issues when you and your roommate want to file a claim. For example, who talks to the insurance agent? Who exactly files the claim?

Each roommate should have a separate renters insurance policy to avoid all that hassle and have peace of mind.

A common assumption that people have is that renters' insurance is too expensive, so you opt to share the cost with a friend. But nothing could be further from the truth.

Renter's insurance is quite affordable — if you're in San Francisco, it's only $87/year with Goodcover. So you're not saving money by adding someone to your policy. Instead, it could cause a headache down the line.

Other misconceptions people might have about renters insurance include the following.

Does Your Renters Insurance Policy Cover Your Roommate's Stuff?
Goodcover renters insurance only protects your personal property and portion of shared property. It doesn't cover your roommate's stuff.

The policy will also cover your personal belongings inside and outside the house. But it won't cover accidental damage or misplacement with our STANDARD plan.
For a small fee (a few dollars per month at most), you can upgrade to SUPERGOOD to ensure we replace certain classes of items with zero deductible if they get accidentally damaged as well. That means if you spill coffee on your laptop, it's covered.
What Does It Mean To Share a Renters Insurance Policy With Someone?
Sharing your renters' insurance policy can only mean two things:
Additional interest (someone who can see the insurance policy and status). The person will be notified if you make changes or cancel the policy. But they can't make any changes to the policy themselves.
Additional Named insured (someone who's an additional policyholder). The person can make changes and claims to your policy.

Goodcover strongly advises against a joint policy. We don't recommend adding a roommate as an additional named insured with other providers, and we don't insure it at Goodcover. If a roommate damages your stuff, you can't file a claim because they're on the policy — technically, according to the insurance policy you listed them on, it's their stuff too.

We also don't recommend sharing insurance policies with a significant other unless you're legally married or have a legal domestic partnership. If they make a claim, it'll count against you and could increase the premium. It's worse if there's a personal liability claim and you're held legally responsible for medical bills.

Also, if your roommate moves out, it becomes your responsibility to remove them from the insurance policy, get a new rate, and start the whole process again. It's much easier if your roommate is responsible for their own policy (and it's pretty affordable, with plans starting at just $5 per month).
What It Means When Everyone Has Their Own Insurance Policy
Having separate policies is the best way to ensure everyone is protected individually — at an affordable price.

You'll also be protected if a covered loss such as fire destroys your shared property. If one person has insurance, they'll only get compensation for their portion.

But if all your roommates have their own coverage, you'll get the full replacement amount after substantiating the claim.

Landlords are used to roommates having individual insurance policies. So, having multiple renters insurance policies on the same apartment is okay.

That said, having a complete home inventory is crucial so that if a covered peril damages your property, you'll get reimbursed the correct amount.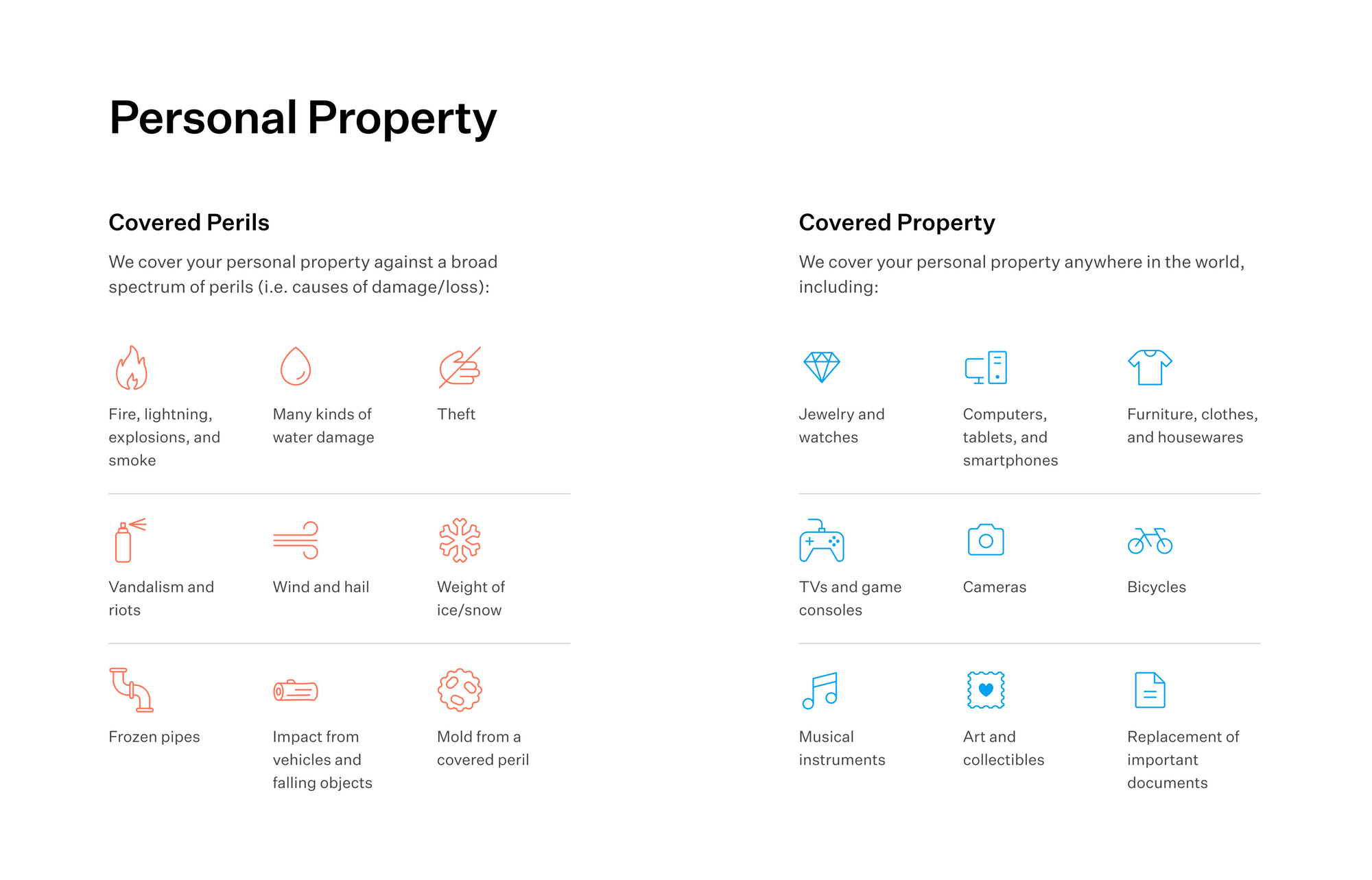 If a significant event like a fire happens in your apartment, you may not be able to remember a lot of stuff that was in your house — let alone details like brands and serial numbers.

That's why you need a home inventory. When completing an insurance claim with your insurance company, it'll help you provide a list of everything lost with as much detail as possible.

Getting the right coverage limits for your property ensures you're not over-insured or underinsured and earn the payout you deserve.
How To Encourage Your Roomies To Get Covered
When everyone has their own renters' insurance policy, things become easy. Each roommate is responsible for their own insurance cost and can establish their separate claims history.

If your roommate files a claim that doesn't involve you, it'll be on your insurance record and can affect your future cost when applying for homeowners insurance. It's like sharing a credit score with someone.

That's why we recommend you encourage your roommates to get covered individually. We have a referral program for all renters in California — if you refer a friend and they sign up, you'll each get a month of free insurance.

Otherwise, send them this post so they know the importance of having their own renters' insurance policy.
Final Thoughts: What You Need To Know About Renters Insurance for Roommates
Each roommate should have their own renters' insurance to avoid problems later. Consider the tips we've shared above to help you make an informed decision when purchasing a policy.

The best way to protect your belongings and your friend's property is by inviting them to join Goodcover — each of you will also get a month of free insurance.
Get a renters insurance quote today.
---
Note: This post is for informational purposes; insurance regulation and coverage specifics vary by location and person. Check your policy for exact coverage information.

For additional questions, reach out to us – we're happy to help.