The Truth About Renters Insurance: How Much Do You Really Need?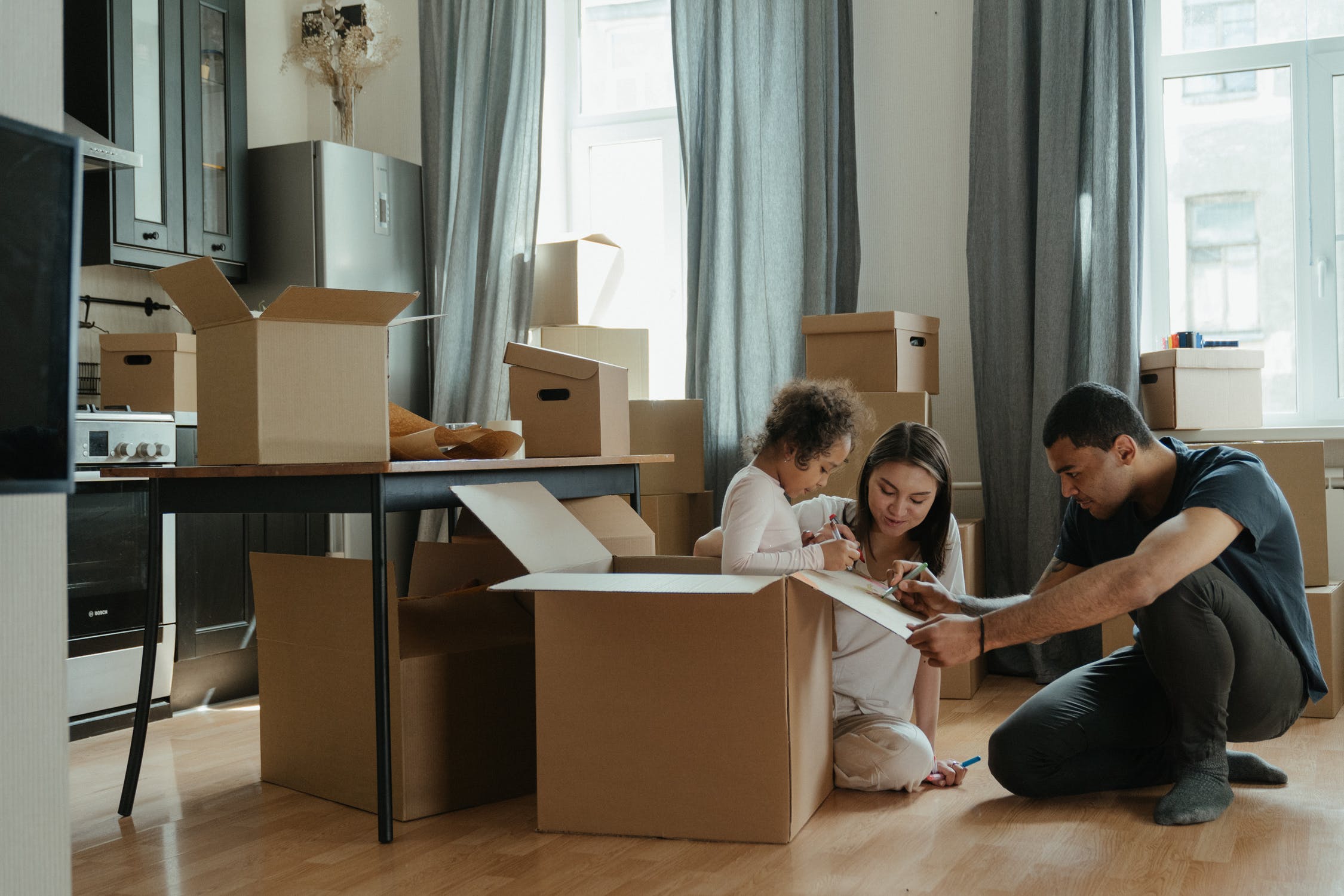 Let's face it: moving is expensive. You've got an application fee, a credit check, a security deposit, and general moving expenses. So when you find out that your lease requires you to purchase renters insurance, you might feel like it's an extra, unnecessary expense that you just don't need. The truth, however, is that renter's insurance is the best way to protect your belongings inside and outside the home, whether your landlord requires it or not. Plus, renters insurance is important for financial security – you'll rest easier knowing you're protected in case of an emergency.

How much renters insurance do you really need, though? The answer depends on the value of your belongings and how much you want to spend on your coverage.

When you buy a policy, you need to make sure you have the proper coverage limits: enough, so your renters insurance covers what you own and gives you peace of mind, but not so high that you're overpaying for coverage you don't need.

Keep reading to discover exactly how much renters insurance you need.

Here's what you'll learn:
Average Cost of Renters Insurance
Factors That Affect Your Renters Insurance Rates
Common Renters Insurance Policy Limits
How to Calculate Your Renters Insurance Needs
Endorsements
Final Thoughts: Your Q's Answered — How Much Renters Insurance Do I Need?
Average Cost of Renters Insurance
According to NerdWallet, the average cost of renters insurance is $168 per year or $14 per month for a 30-year old tenant with $30,000 personal property coverage, $100,000 personal liability coverage, and a $500 policy deductible.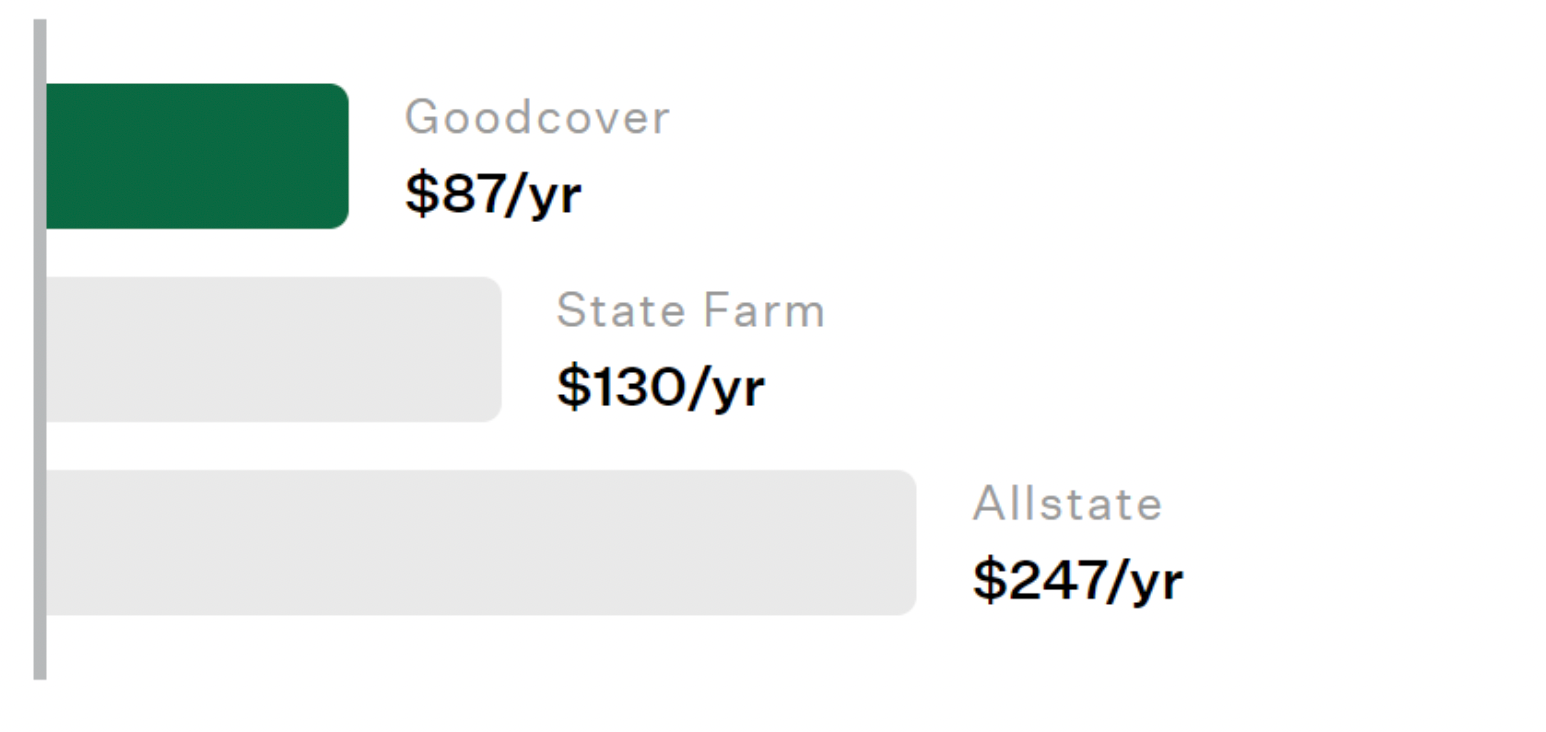 However, Goodcover's annual premium estimate for a policy with the same terms is $86.88 –  almost 50% lower than the national average of other renters insurance companies.

Factors That Affect Your Renters Insurance Rates
In addition to the insurance provider you choose, several other factors affect your renters insurance premiums.
Location
When you get a renters insurance quote, you usually have to provide your ZIP code because different locations have different risk levels.

Here are some factors that can lead to higher premiums:
Higher risk of floods, tornadoes, hurricanes, or wildfires
High local crime rates
The location does not have a fire station or hydrant nearby
Policy Limits and Coverage Type
This one's a no-brainer: higher policy limits give you more coverage, but they're more expensive. The standard policy covers the following:
Liability (this covers injury and property damage, such as property damage from pets, and in most cases it's the only coverage your landlord actually cares about)
Personal property (this protects your stuff, inside and outside of your home)
Temporary housing (also called loss of use, this protects you if your home becomes uninhabitable due to something your renters insurance covers)
So, if you have valuable personal property or your landlord wants a higher limit for liability, it may make your renters insurance go up. Luckily, renters insurance is inexpensive with Goodcover, so these adjustments should only change your policy by a few cents or a couple of dollars, depending on what you change.

The type of coverage you get can also affect your rates. There are two types: replacement cost coverage and actual cash value (ACV). Replacement cost coverage tends to cost more than ACV. If your policy has actual cash value coverage, your insurance provider will pay for the value of your belongings minus depreciation.

For example, let's say you bought a bike two years ago for $400, and now it's worth $150. Someone steals the bike from your apartment building, and you file a claim. An ACV policy will pay you $150, whereas a replacement cost policy will pay you $400.

Goodcover's policies includes replacement cost as part of our standard coverage. So, you'll be able to get fully reimbursed for your claims without having to pay extra on your policy.
Deductible
Your deductible is the amount you must pay on a claim before your insurance covers the rest. In other words, if you have a $500 deductible and make a renters insurance claim for $2,000, your insurer will pay out $1,500.

If you want a lower deductible, you'll pay slightly higher premiums. But, if you want to save money on your premiums, you can opt for a higher deductible. Choose your deductible wisely – remember, your insurance will not reimburse you for any damages less than your deductible.
Your Claims History
Another factor insurance companies consider is your claims history. Renters who have made several past claims might have to pay higher premiums. The good news is, if you don't have any claims in your history, you might be eligible for a discount.


How Goodcover Assesses Your Risk
At Goodcover, we use a set of specific questions to more accurately determine your risk, in addition to your zip code. This allows us to save the average Member from overpaying for coverage they don't need. The best part? Our quick quote form only takes about 90 seconds to complete.

Common Renters Insurance Policy Limits
The standard renters insurance policy limits are $30,000 in personal property coverage and $100,000 liability coverage.

For most renters, the standard limits will do. They might even be pretty high, especially if you don't have $30,000 worth of property inside your apartment.

At Goodcover, our personal property limits start at $10,000 and increase in increments of $5,000 up to $100,000. Our liability insurance limits range from $100,000 to $500,000.
How to Calculate Your Renters Insurance Needs
Most landlords have minimum requirements for your renters policy limits for liability, but the personal property value limits on your insurance policy will be up to you. To determine the right coverage, you'll need to estimate the value of your personal property to figure out how much renters insurance you need.

Ideally, you want your personal property limit to cover the total value of your belongings. But you don't want it to be too high because you'll never use that coverage.


Conduct a home inventory and estimate the overall value of all your personal possessions, not just the items more likely to be stolen.

One way to think of doing your home inventory is to imagine how much it would cost you to get back to normal if a fire destroyed everything in the apartment. If you don't know the actual value of your belongings, you can use a home furnishing cost calculator to estimate the value based on the furniture you have.

Some big-ticket items people may not think of at first include couches, bed frames, and rugs. Once you have your estimate, select the lowest policy limit to cover your total property value.

If your belongings are worth $8,000, a policy with $10,000 of personal property coverage will suffice. However, if you have more valuable items, and your total property value is $47,000, your personal property coverage should have a limit of at least $50,000.

It's always better to be on the safe side with your policy limits, and with renters insurance, it's affordable. For example, an extra $10,000 in personal property coverage may only cost you $1 to $2 more per month.

Extended Coverage
Standard policy costs don't cover property damage caused by perils like earthquakes ordrain/sewer backup. If you want to extend coverage to include one of those exclusions, you can purchase an add-on, called an endorsement.
Basic renters coverage usually limits how much you can claim in different property categories. With Goodcover, you can extend coverage for certain classes of items like jewelry and watches by upgrading the coverage for that category to SUPERGOOD.

The SUPERGOOD upgrade lets you increase coverage limits for your chosen categories and offers benefits like zero-deductible reimbursements and coverage for accidental damage. So, if you accidentally spill coffee over your laptop, SUPERGOOD coverage will reimburse you for the computer's full replacement value.
While SUPERGOOD offers extra protection for certain classes of items, it should be noted that there is a maximum payout limit of $5,000 per item. If you have any items worth more than $5,000 (such as an engagement ring), you may want to explore additional coverage options.

Final Thoughts: Your Q's Answered — How Much Renters Insurance Do I Need?
When purchasing renters insurance, the primary thing you need to know is how much your personal belongings are worth. For many renters, the standard coverage amounts are enough.

If you have several expensive items, you might need additional coverage. Or, if you don't have that much property to cover, you can save money on your premiums by choosing a plan with lower policy limits.

Explore flexible and affordable renters insurance options with Goodcover today.
---
Note: This post is meant for informational purposes, insurance regulation and coverage specifics vary by location and person. Check your policy for exact coverage information.

For additional questions, reach out to us – we're happy to help.