Are Your Belongings Covered in a Storage Unit?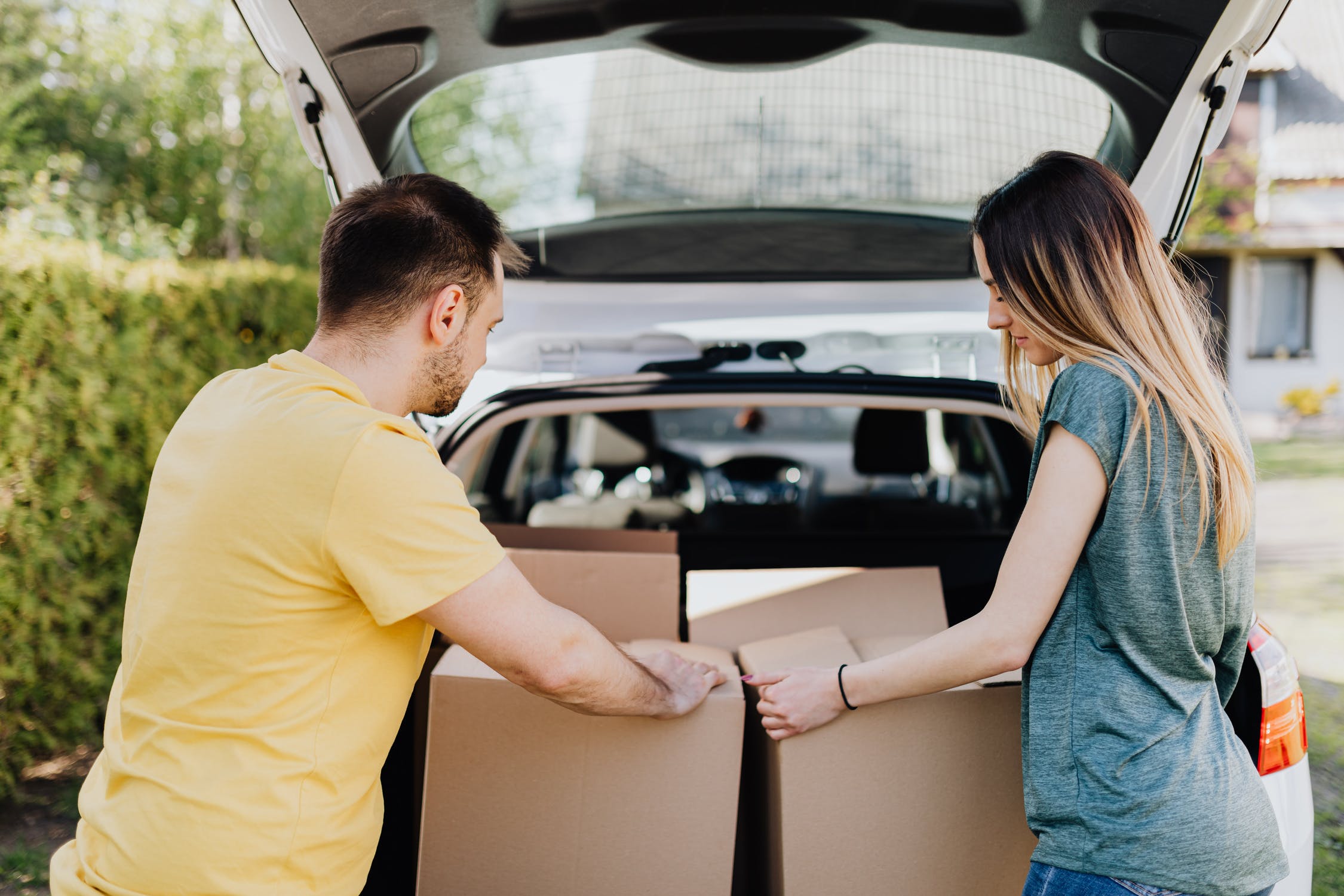 Storage units are a fantastic way to help make a move more manageable or create more space in your apartment. Unlike your apartment though, you're probably not checking in on your storage unit every day. If someone breaks in or if there's a fire, there isn't much you can do about it.

So the question becomes: does your renters insurance cover storage units?
With Goodcover, it does – but there may be limitations.

Keep reading to learn how renters insurance policies treat the items you keep in a storage unit.

Here's what you'll learn:
Are Your Belongings Covered in a Storage Unit?
Does Renters Insurance Cover Storage Units?
Coverage Limits on Storage Units
When to Purchase Additional Renters Coverage for a Storage Unit
Other Storage Unit Insurance Options
Final Thoughts: Does Renters Insurance Cover Items in Storage Units?

Does Renters Insurance Cover Storage Units?
Yes, renters insurance covers storage units because renters insurance covers your personal property even when stored outside of your apartment.


The typical renters insurance policy offers personal property coverage that reimburses you for financial loss if your property is damaged by a covered peril. It also covers you in case someone steals your personal property. Covered perils include fire, vandalism, water damage, and mold/mildew.

Beyond the covered perils, common causes of property damage at a storage unit are adverse weather events (such as strong winds) and accidents caused by other clients maneuvering large vehicles around the facility. In most cases, your insurance will also cover damage in these scenarios. However, it's essential to review the terms of your renters policy to understand covered perils and any coverage limits for items located outside your apartment.

Coverage Limits on Storage Units
Most renters insurance policies impose a limit for personal property that's damaged or stolen outside of your home, such as 10% of your policy limits.

In other words, if you have a $100,000 personal property coverage limit, a 10% cap would mean that you can file a renters insurance claim for up to $10,000 for items stolen or damaged outside of your apartment.

Your insurance carrier may also include sub-limits such as a cap on the amount of money you can claim per item or category. For example, your policy may have a $1,000 sub-limit on jewelry items.

To understand precisely how much renters insurance coverage you have, you'll want to review your policy for off-property coverage limits and sub-limits for categories like jewelry and electronics. If you aren't sure, you can contact your insurance provider and ask, or email Goodcover and we'll review your current policy with you.
Temporary Housing Exception
There is one scenario where your renters insurance company would use your total personal property limit for storage unit claims. It's called a temporary housing exception.

Let's say your apartment becomes unlivable (or unfit to store items) due to a covered peril, like an electrical fire in your apartment. You'll probably need to keep some, if not all, of your furniture and other personal belongings in a facility until you can move them back to your apartment. If this happens to you, regular personal property limits apply to the items in your storage unit.
So if the personal property limit on your renters insurance policy is $100,000, that's the limit that applies if your items are damaged or stolen while in storage.

When to Purchase Additional Renters Coverage for a Storage Unit
For many people, the off-property coverage limits are more than enough to cover items in storage. However, if you're storing high-value items such as expensive furniture or collectibles, you might want to consider additional coverage.

With renters insurance, there are two ways you can increase your coverage limits for items in a storage unit:

Option #1: Choose higher personal property coverage limits. Since off-property limits are calculated as a percentage of your total policy limits for personal property, choosing higher coverage will also increase the coverage limit of items in a storage unit.

Increasing your coverage limits will result in paying a higher premium, of course, but maybe not as much as you think.

For example, with Goodcover, increasing your personal property coverage from $50,000 to $100,000 may result in a $5 to $10 increase in your monthly premium. This option makes sense for people with high-value furniture and other expensive items in their apartments.

Option #2: Purchase additional coverage for specific categories of items by covering them with SUPERGOOD. With protection for your high-value items beyond your personal property coverage limit, you'll enjoy peace of mind if the unthinkable happens.

Other Storage Unit Insurance Options
Some storage facilities require insurance, and you can use renters insurance for storage units. Or, if you're storing a car or a boat, you may be covered by your auto insurance or boat policy.

However, if you don't have renters insurance, you'll need to purchase self-storage insurance from the facility or a third party.

Most storage unit providers offer in-house insurance. So, you pay the company to store your personal belongings and insure them.

In-house insurance, also referred to as tenant insurance, works similarly to renters insurance. It reimburses you for items stolen or damaged by named perils. You pay a monthly premium, and your claims are subject to coverage limits and a deductible.

Public Storage, for example, offers coverage limits for its self-storage units ranging from $3,000 to $5,000, with monthly premiums ranging from $12 to $16.

If the storage company doesn't offer in-house tenant insurance for some reason, they may connect you with a third-party insurer.

Final Thoughts: Does Renters Insurance Cover Items in Storage Units?
Whether you're moving to a new apartment or using long-term storage for your belongings, you'll want some insurance. The good news is that your renters insurance policy covers your personal items wherever they are, even in storage units.

Before you lock up your stuff, take some time to review your policy to make sure you understand the covered perils and any off-premises coverage limits.
For more information on modern and affordable insurance, get a renters insurance quote from Goodcover today.
---
Note: This post is meant for informational purposes, insurance regulation and coverage specifics vary by location and person. Check your policy for exact coverage information.

For additional questions, reach out to us – we're happy to help.