Goodcover Monthly Roundup | May 2022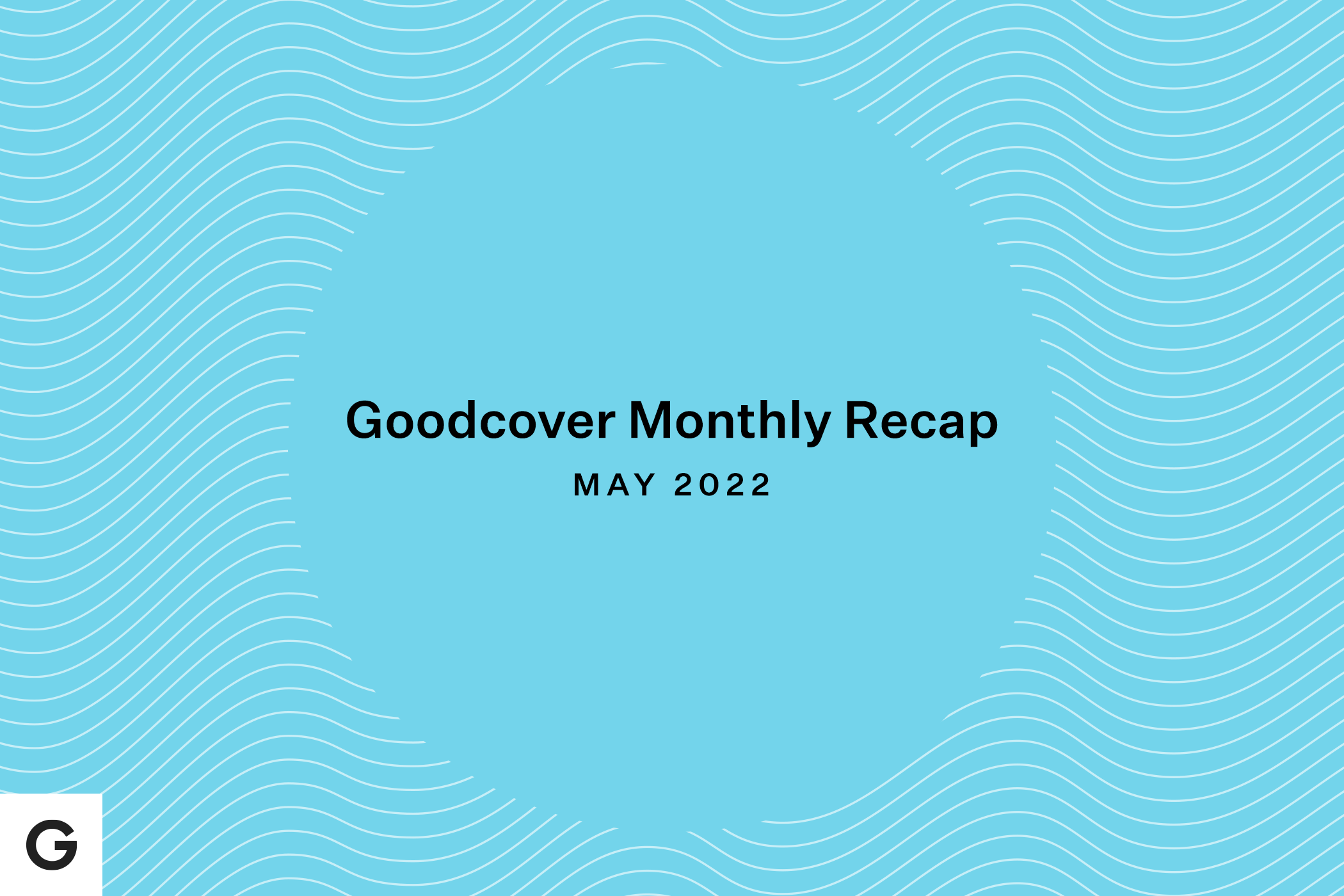 Welcome back to the Goodcover Monthly News Roundup.

Each month we recap stories that we think could impact renters in the United States. Stay up-to-date with news for tenants and discover how Goodcover helps modern renters plan ahead for life's surprises. If you're interested in seeing recaps from previous months, just tap this link.
Here's what's caught our attention this month:

Ever Heard of a Retained Life Estate?: This month, the San Francisco Chronicle reported that Bobbi Loeb, 81, of Point Reyes, CA, entered into a retained life estate with the Community Land Trust of West Marin (CLAM). Her home, worth $1 million was sold for half the price; Loeb will live at home for the rest of her life and keep her earned income, and CLAM will convert her property into affordable housing when she dies. Loeb's move sets an example for how homeowners can ensure their community remains an affordable place for all to live.

Access to Credit, Updated?: The Biden administration has proposed modernizing rules for the Community Investment Act of 1977. According to the Wall St. Journal, the proposal would expand access to credit, investment, and banking services for lower-income individuals and businesses.

Wildfire Season is Coming: Facing high temperatures and a La Niña that's been hanging around, the Los Angeles Times reports that California looks set for another super-dry summer. The threats of wildfires will be at an all-time high again – make sure you prepare yourself and your family in case of an emergency.

Mortgages. Are. Swelling.: This month, Bloomberg shared that high mortgage rates and a lack of homes to buy force some home seekers to rent instead of buy. Starwood Capital Group, an investment firm focused on housing, is investing heavily in states like Florida, Texas, and Tennessee to catch the influx of new renters.

Record-High Rents: In what seems to be a recurring news story, GoBankingRates reports that rents have hit another record high. The reason for rapidly rising rates? Lack of housing supply. Would-be home buyers have started to rent due to housing shortages and the cost of homeownership. Now, the median monthly rent is $1,827 nationwide; experts warn that it could reach $2,000/month by August 2022. Studios see the sharpest rate of rent increase; in Los Angeles, studios have gone up 23% since April 2021.


…And Justice for All: Lastly, ACCE shared an interesting stat: Los Angeles courts evict 40,000 residents in the average year. The disparity in representation is astonishing: 90% of landlords have legal representation, compared to 10% of tenants. Remember, you have a right to counsel if this happens to you. If you are worried about affording a lawyer, tenant advocacy groups in your city are a good starting point.

That concludes this month's news roundup! Follow us on Twitter and let us know what news stories have piqued your interest this month.

Stay safe this Memorial Day weekend and be sure to check back with us next month for our June wrap-up.
---
Note: This post is meant for informational purposes, insurance regulation and coverage specifics vary by location and person. Check your policy for exact coverage information.

For additional questions, reach out to us – we're happy to help.